I've been heavily involved in the art of set and prop design since 2007. Working as the Art Director for Brutal Rust and the Kingwood Asylum, I've had a lot of opportunity to work with amazing designers and builders. The following images are snapshots from our past projects. My part in this large process is to sculpt, paint, photograph, and breath life into the masterpieces our builders and designers have created. I hope that you enjoy the photos.

I'm currently the IT Developer and Branding guy for IPS. The company needed a full size vessel and concrete slab for a trade show. I had the opportunity to work along side a group of guys that I've had the pleasure of working with over the past decade or so. Together, we built what looked, felt and worked like a real vessel on a concrete slab. What looked like metal, rust and concrete was really just wood from your local hardware store, foam and a lot of specialized paints and patinas from Brutal Rust.
My job was to take the built assets and turn them into believable structures using paint and the techniques I've honed over the past 15 years. In the end, the trade show booth was the show stopper and brought a lot of attention to the company and it's services.
Job accomplished.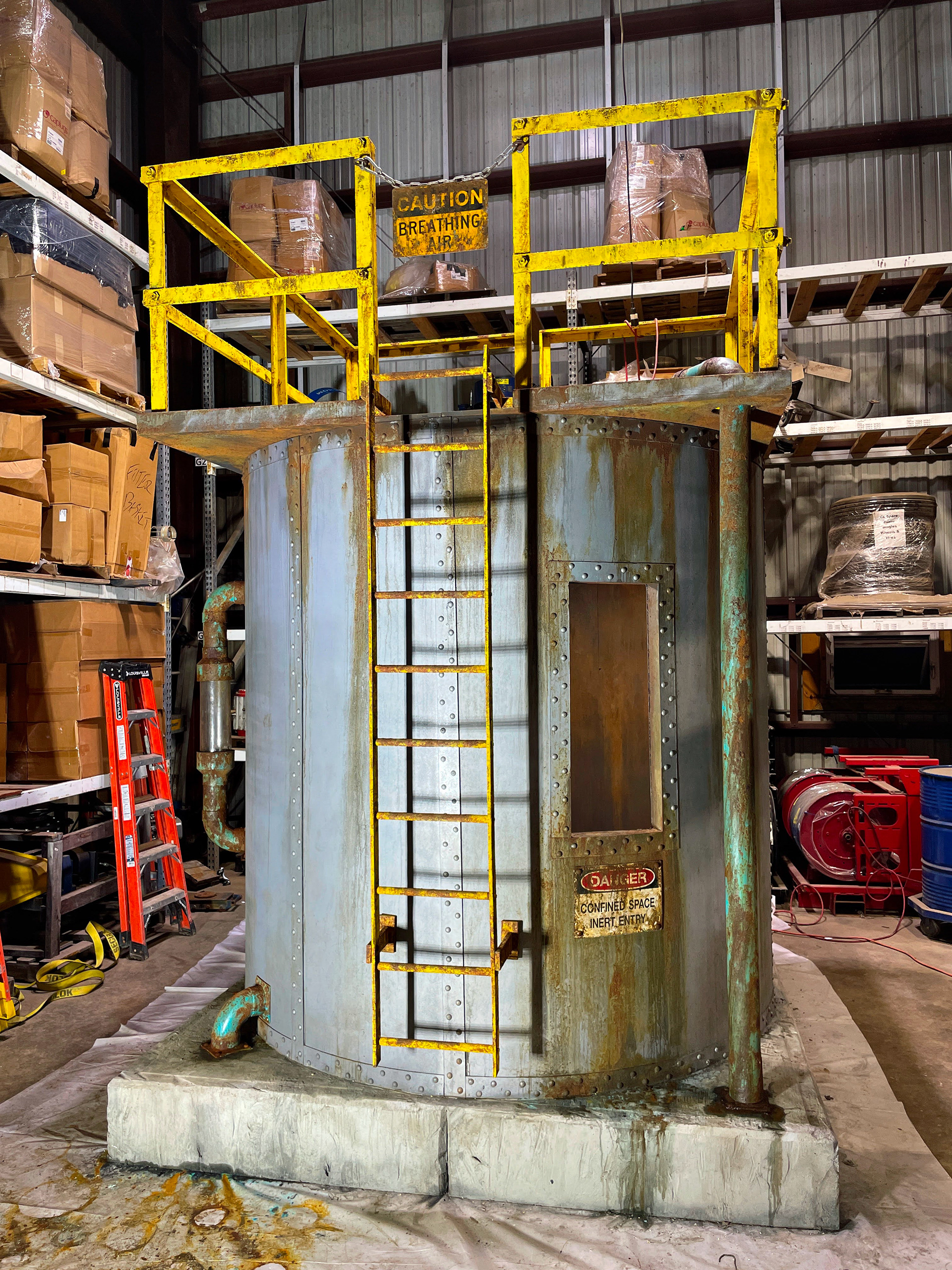 Every year Brutal Rust travels to Saint Louis, MO for the Haunted House and Attractions Show (HAA). These photos were taken during the build and paint phase of our build as well as the final product at the show. We had a blast building this set and received a lot of attention and accolades from the shows attendees.

As usual, my part in the process was the sculpting, painting, ageing, and magically bringing the beautiful set design to life.