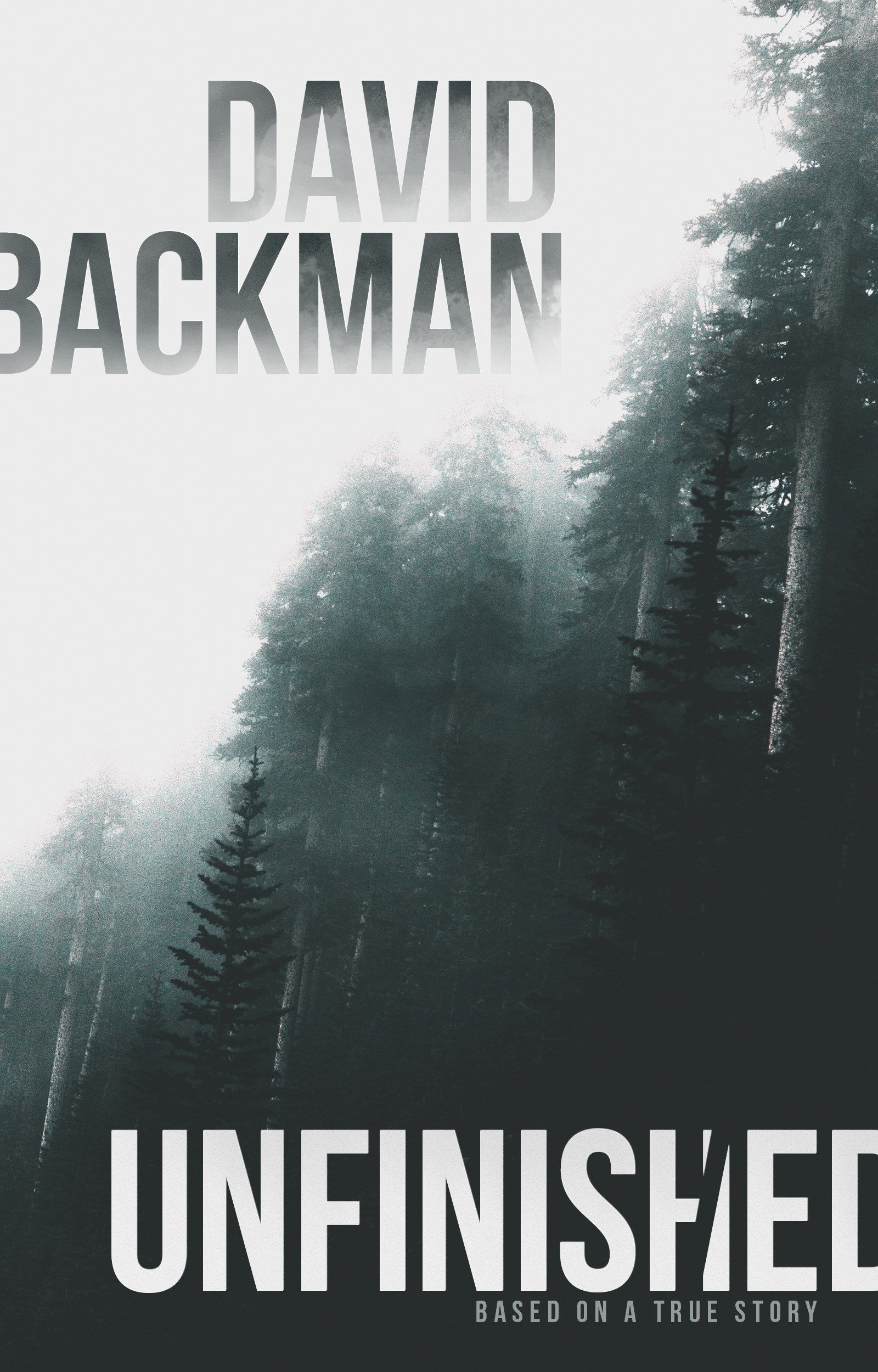 This is one of many book covers that I've created. The book cover, author and back story are all my creations. The story, all names, characters, and incidents portrayed in this production are fictitious. No identification with actual persons (living or deceased), places, buildings, and products is intended or should be inferred.
This sample book cover was created for David Backman's novel "Unfinished".

The Canadian back country is no place for first time hikers. Neal and his two best friends are set for a week of hiking and camping. A hidden past will change everything.

This page burner will leave you begging for more.